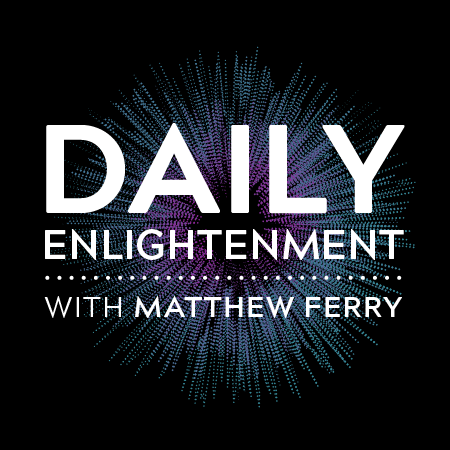 Are you blaming others or worse, blaming the world for your misfortunes? Because if you are, there is a hidden motive to survive driving your behavior and robbing you of your quiet mind. Today I want to help you release what stands in the way of your peace.
Survival consciousness is robbing you of your peace. You are the part of humanity that is predisposed to enlightened prosperity. You are enlightened consciousness expressing itself on the planet.
Human beings are pack animals. The majority of our behaviors are programs designed to help us survive in the group. Victim is a role that gets developed in your childhood. Being weak, needing help, pretending you can't do things are great ways to get your mom and dad to pay attention to you.
Daily Enlightenment Ep.66
https://youtu.be/7SEqKCVUUrw 
Download the hidden motive release meditations here as my gift to you http://www.MatthewFerry.com/motives
Consider joining the conversation in our Spiritual Hooligan Facebook group.
https://www.facebook.com/groups/spiritualhooligans/
Intention For Enlightened Consciousness:
Please set the intention for enlightened consciousness to flow through.
To experience the purity of consciousness.
To know that all is well.
To embrace life, people, and circumstances exactly as they are.
Please set the intention to release my need for things to be different.
To practice total and complete acceptance of all people, in all situations, at all times; Including myself.