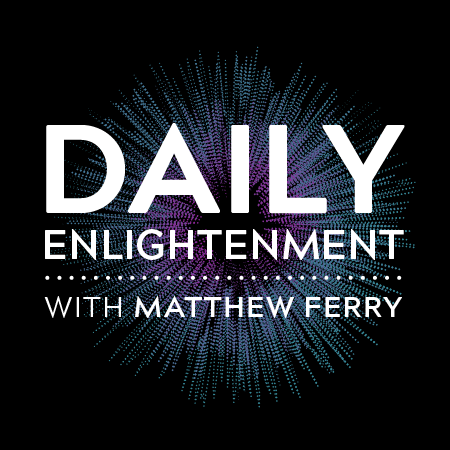 This is a mini workshop. I want to help you set goals for the new year "the enlightened way." I've personally coached thousands of deeply spiritual, top performing people. These are people like you and me who want to feel peace but also want a good life.
Enlightened goal setting is about transitioning from greed and fear-based goals to happiness, peace, and love based goals. It sounds easy, but its not.
Here's a secret from this video, "When you set goals the enlightened way, it's not woowoo spiritual magic. It is very practical. You can achieve normal things like making more money, improving your health, and strengthening your relationships all using an enlightened goal setting process.
One more thing I reveal in this video is that a spiritually awakened person actually can't set goals the normal way and feel empowered. It will cause you to malfunction. Grab your pen and paper and let's do this.
Daily Enlightenment Ep.67
https://youtu.be/agDDFmv3hdw 
Download the hidden motive release meditations here as my gift to you http://www.MatthewFerry.com/motives
Consider joining the conversation in our Spiritual Hooligan Facebook group.
https://www.facebook.com/groups/spiritualhooligans/
Intention For Enlightened Consciousness:
Please set the intention for enlightened consciousness to flow through.
To experience the purity of consciousness.
To know that all is well.
To embrace life, people, and circumstances exactly as they are.
Please set the intention to release my need for things to be different.
To practice total and complete acceptance of all people, in all situations, at all times; Including myself.