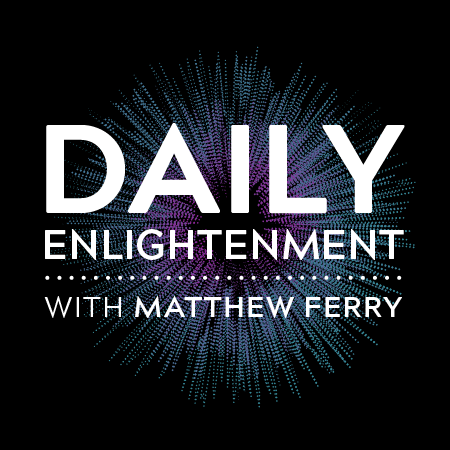 How do your quiet mind in the chaos of the world? The people in your world aren't concerned about happiness and peace. They want status, money, being right and safety. They don't really care about living from the perspective that we are all one thing expressing itself with infinite variety.
You want peace. They want to be right. You want to joy. They want to be better than you.
Let me teach you about three totally unexpected unconventional tools to help you restore your quiet mind in the chaos and negativity of the normal world.
Daily Enlightenment Ep.129
https://youtu.be/4bO8cRAjr9M
-
Download the hidden motive release meditations here as my gift to you http://www.MatthewFerry.com/motives
Consider joining the conversation in our Spiritual Hooligan Facebook group.
https://www.facebook.com/groups/spiritualhooligans/
-
Intention For Enlightened Consciousness:
Please set the intention for enlightened consciousness to flow through.
To experience the purity of consciousness.
To know that all is well.
To embrace life, people, and circumstances exactly as they are.
Please set the intention to release my need for things to be different.
To practice total and complete acceptance of all people, in all situations, at all times; Including myself.