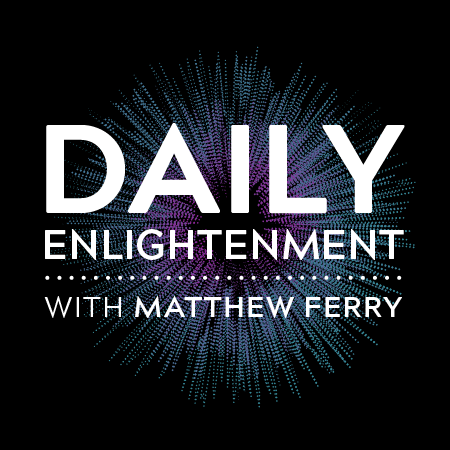 There are certain rules that make you feel trapped. I promise you that these rules are NOT real. But that doesn't matter. You follow them blindly. And when you do, it makes your life worse and robs you of a quiet mind.
On this video, I want to help you release this hidden motive to survive called Illogical Rules.
Illogical Rules cause you to feel disrupted. They don't have any real consequence in the world, but for some unconscious reason, they feel very important.
When you follow Illogical Rules, you sink into the energy of against, wrong, have to, need to, should, and must. Rather than having peace, you experience the negativity of arrogance. One second you are flowing, and the next moment you are caught up in superiority, egotism, and pushing against something or someone.
Daily Enlightenment Ep.65
https://youtu.be/f7wZyHZoWzs 
Download the hidden motive release meditations here as my gift to you http://www.MatthewFerry.com/motives
Consider joining the conversation in our Spiritual Hooligan Facebook group.
https://www.facebook.com/groups/spiritualhooligans/
Intention For Enlightened Consciousness:
Please set the intention for enlightened consciousness to flow through.
To experience the purity of consciousness.
To know that all is well.
To embrace life, people, and circumstances exactly as they are.
Please set the intention to release my need for things to be different.
To practice total and complete acceptance of all people, in all situations, at all times; Including myself.