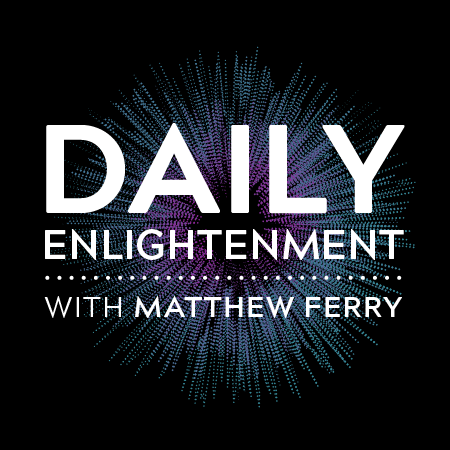 How does a spiritual person who is dedicated to having a quiet mind get over the fear of making big life changes like switching careers? Making changes can fire up negative mind chatter and create confusion and shut down for high conscious people like you. Today I will walk you through a simple process to make big changes while maintaining a quiet mind.
Daily Enlightenment Ep.63
https://youtu.be/WxooxcAyFE8 
Download the hidden motive release meditations here as my gift to you http://www.MatthewFerry.com/motives
Consider joining the conversation in our Spiritual Hooligan Facebook group.
https://www.facebook.com/groups/spiritualhooligans/
Intention For Enlightened Consciousness:
Please set the intention for enlightened consciousness to flow through.
To experience the purity of consciousness.
To know that all is well.
To embrace life, people, and circumstances exactly as they are.
Please set the intention to release my need for things to be different.
To practice total and complete acceptance of all people, in all situations, at all times; Including myself.