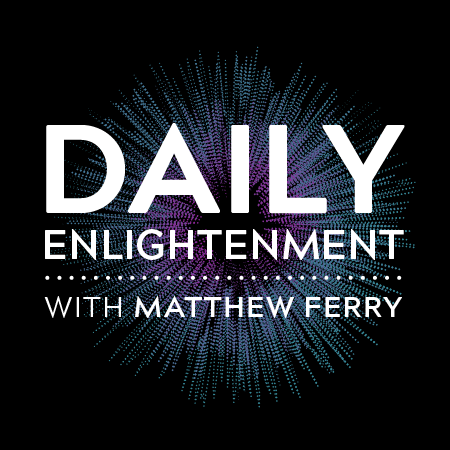 Is your pride blocking you from having more peace of mind? Does your need to be right or important accidentally alienate the people in your life? Pride is a Hidden Motive to Survive and if you don't release it, The Drunk Monkey will disturb your peace with its Unconscious Reflexes. Blah blah blah all that negative chatter will never go away.
After coaching high conscious people, like you, for the last 25 years, I've found that needing to be important, being right, and wanting credit creates the opposite of what you are trying to achieve. Instead of being at peace and knowing all is well, you are disturbed and wondering when life is going to be peaceful.
In this video, I will help you use the game changer formula to begin your process of releasing pride and embracing enlightened perspectives.
Daily Enlightenment Ep.69
https://youtu.be/cSRMJZMGIgk 
Download the hidden motive release meditations here as my gift to you http://www.MatthewFerry.com/motives
Consider joining the conversation in our Spiritual Hooligan Facebook group.
https://www.facebook.com/groups/spiritualhooligans/
Intention For Enlightened Consciousness:
Please set the intention for enlightened consciousness to flow through.
To experience the purity of consciousness.
To know that all is well.
To embrace life, people, and circumstances exactly as they are.
Please set the intention to release my need for things to be different.
To practice total and complete acceptance of all people, in all situations, at all times; Including myself.