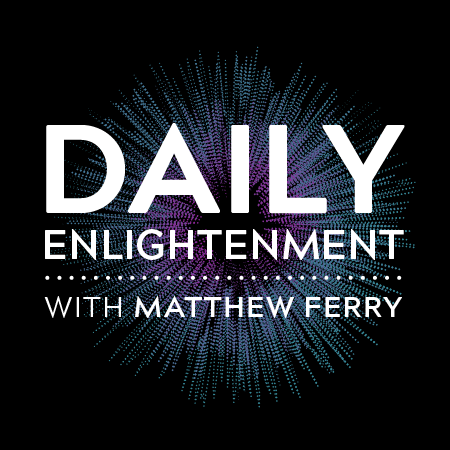 Are you riding the Law of Attraction roller coaster from hell? Filled with glee when it works followed by moments of dread and confusion when it doesn't? Shouldn't we be able to think about it, and then it will start happening?
For decades I believed this was the truth. My mentor was my father and his mentor was Earl Nightingale, the man who coined the phrase, "You become what you think about" But this new age process has left many of us disillusioned and disappointed.
In this video I come at this new age process using enlightened perspectives.
Daily Enlightenment Ep.61
https://youtu.be/mSR3TvLFFCc 
Download the hidden motive release meditations here as my gift to you http://www.MatthewFerry.com/motives
Consider joining the conversation in our Spiritual Hooligan Facebook group.
https://www.facebook.com/groups/spiritualhooligans/
Intention For Enlightened Consciousness:
Please set the intention for enlightened consciousness to flow through.
To experience the purity of consciousness.
To know that all is well.
To embrace life, people, and circumstances exactly as they are.
Please set the intention to release my need for things to be different.
To practice total and complete acceptance of all people, in all situations, at all times; Including myself.