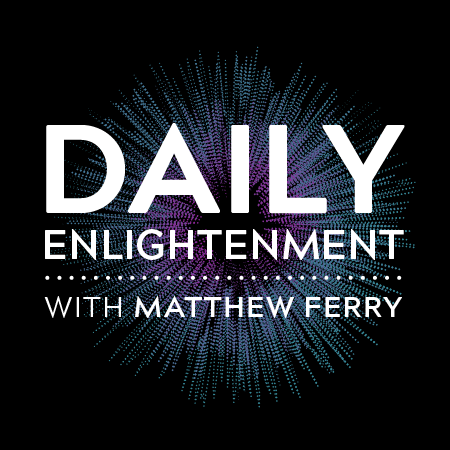 Do you feel like there's not going to be enough money? Do you ever get afraid that you won't get what you want out of life? Do you get nervous that you won't get what you need to live your life the way you want to live it?
That is a specific type of fear created by a hidden motive to survive. If you don't learn to release it, that fear can cause you to go into a state of resignation and give up on your dreams. Or worse, it can cause you to get aggressive and try to force your outcome.
I've been coaching high conscious people like you for 25 years and one of my specialties is to help people like you release the fear of not getting your fair share in life.
Once you release this Hidden Motive to Survive called Greed, your fear will transform into joy, peace and flow. And that's a very powerful state indeed.
Daily Enlightenment Ep.68
https://youtu.be/iIxrGuoMjT4 
Download the hidden motive release meditations here as my gift to you http://www.MatthewFerry.com/motives
Consider joining the conversation in our Spiritual Hooligan Facebook group.
https://www.facebook.com/groups/spiritualhooligans/
Intention For Enlightened Consciousness:
Please set the intention for enlightened consciousness to flow through.
To experience the purity of consciousness.
To know that all is well.
To embrace life, people, and circumstances exactly as they are.
Please set the intention to release my need for things to be different.
To practice total and complete acceptance of all people, in all situations, at all times; Including myself.